NATIONAL COSMO DAY CELEBRATED ON LIFE. STYLE. LIVE!
May 8, 2023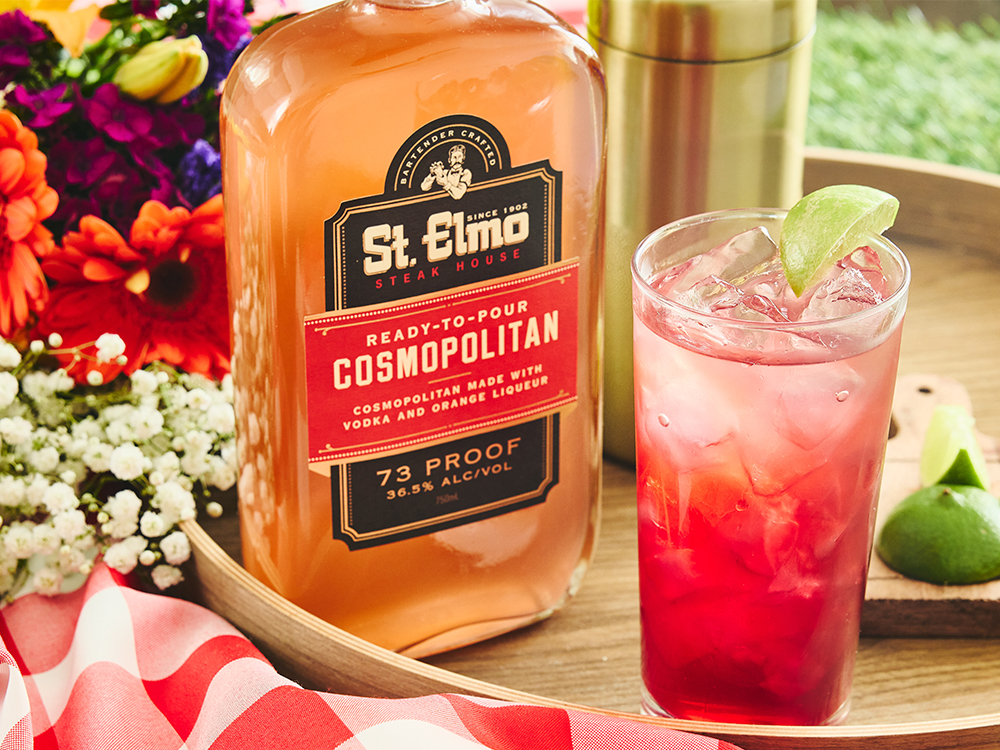 National Cosmopolitan Day: St. Elmo's Classic Cosmopolitan – WISH-TV | Indianapolis News | Indiana Weather | Indiana Traffic (wishtv.com)
May 7th marks National Cosmopolitan Day, and what better way to celebrate than with a classic Cosmo from the iconic St. Elmo Steak House?
Huse Culinary Group, the operator of St. Elmo and other upscale independent restaurants, is known for its hand-crafted cocktails and delicious food offerings.
For over a century, the St. Elmo Cosmopolitan has been a crowd favorite, blending vodka and orange liqueur for an approachable flavor profile that pleases most palates.
With St. Elmo Steak House ready-to-pour cocktails now available for at-home enjoyment, you can raise a glass and toast to National Cosmopolitan Day from the comfort of your own home.